Controlling the presentation order of text & images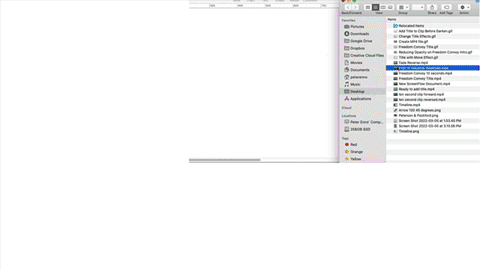 So, you want the items in your video to be displayed from top to bottom. What if some text or images from the middle of the page show up first in a video? In this tutorial we'll show you how to control your presentation order so that each image or set of text shows up at the correct time.
Summary
Watch this video to see this page summarized in 2 minutes.

Getting started
You start off your video creation with a free program called Keynote. With it you enter your images or words on the Keynote screen.  After you select an image or word group and add an Effect, the presentation order will automatically be created.
After Effects have been added to all of the images & words in a panel, click on Play and make sure everything shows up in the correct order.
What are Effects?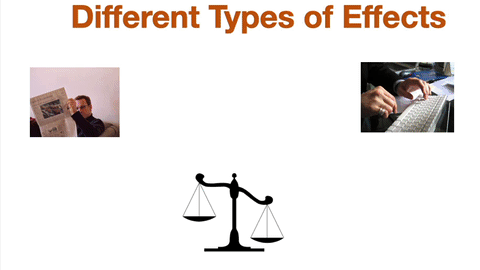 Effect is a Keynote term describing the changes that have been made to some text or an image. In the animated GIF to the right you will see 5 different examples of Effects.
To create an Effect:
Click on text or image to select it.
Click on Animate.
Click Build In, Action or Build Out.
Click Add an Effect.
Click on and edit the Effect that you want.
How to change presentation order
In the animated GIF to the right the scale and the Action > Move text show up in the wrong order. The scale shows up 6th and the text shows up 7th. This is how to exchange those 2:
Select the image of the scale.

The Keynote order number is 6.
That has to be changed to 7.

Click on the dropdown box to the right of the word Order.
Select 7.
Select Action > Move.
The Order was automatically changed to 6.